OLED panels has been widely used in smartphones and TVs, but it's no many in computer monitors.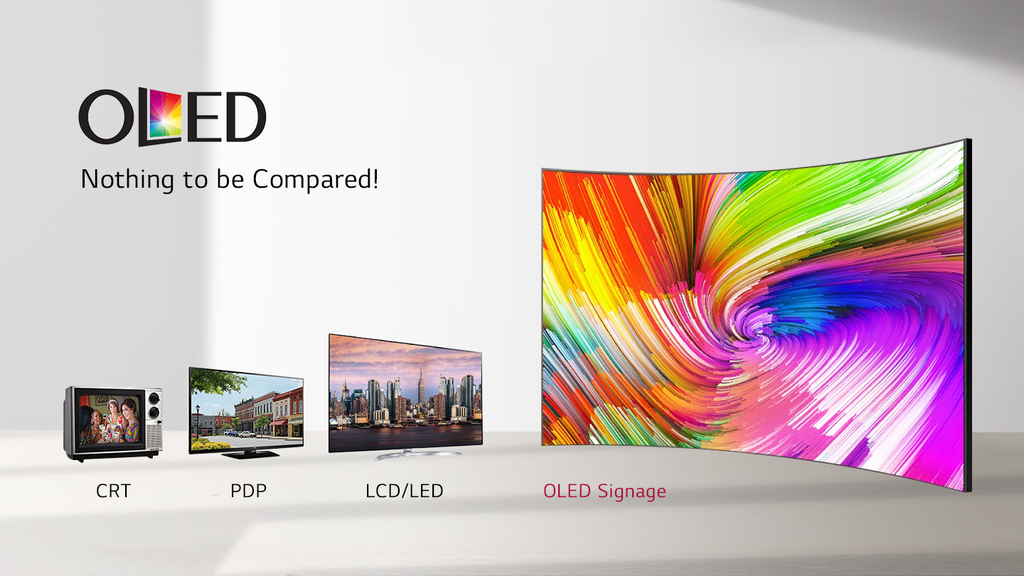 If you're looking for an OLED monitor, there're some useful information here.
The LG UltraFine OLED Pro (32EP950)-€3,999
LG UltraFine OLED Pro (32EP950) is one of the most exciting displays in 2021 because it is the first display to introduce OLED technology and 4K resolution to a 32-inch form factor. UltraFine OLED Pro 32EP950 also promises excellent color accuracy, but its retail price will reach 3999 euros. There are cheaper 27-inch and 32-inch models, but the starting price of these models will still be 3,000 euros.
LG announced the UltraFine OLED Pro 32EP950 at CES 2021 in January, but it remained silent on its price. We knew that the world's first 32-inch OLED and 4K displays would be very expensive, but we did not expect its retail price to reach 3999 Euros. According to LG, this display should be launched in July 2021, but it is unclear whether it will be launched in Europe or globally.


32EP950 is also only a 60 Hz panel, although LG sells 120 Hz OLED panels in its BX and CX TV series. According to the company, 32EP950 provides 10-bit color depth, 1 millisecond gray scale response time and 1 million:1 contrast ratio. In addition, LG has also certified DisplayHDR 400 true black for the display, and claims that it covers 99% of the AdobeRGB and DCI-P3 color spaces. LG is equipped with a USB Type-C interface for the display, the device can also be charged using USB Power Delivery, the power is up to 90W, and it is also equipped with two DisplayPort interfaces, one HDMI interface and three USB Type-A interfaces.

By the way, LG also announced the UltraFine 32BP95E, which has the same specifications as 32EP950, but includes a light protection cover and self-calibration options. The company has not yet confirmed the price of the 32BP95E, but its estimated price is between 3,000 euros and 4,000 euros. This price range also applies to UltraFine 27EP950 and 27BP95E, which are 27-inch versions of 32EP950 and 32BP95E. These three displays will be available for order sometime in the summer of 2021.
ASUS ProArt PQ22UC- $3500-4000
Its size is only 21.6 inches, because it is intended to be used as a professional color-critical portable display, not for desktop computers; you can fold the screen and change its height and tilt.

On such a small display, 4K resolution provides you with an incredible pixel density of 204 pixels per inch, ensuring amazing detail clarity.

ASUS PQ22UC JOLED display also has a wider color gamut than Dell models, with DCI-P3 color gamut reaching 99%. In addition, it also supports HDR10.


Finally, the factory calibration value of this monitor is Delta E≦2, it provides two USB-C ports and a Micro HDMI port, and supports ASUS ProArt calibration function.

The price of ASUS PQ22UC is generally 3500-4000 yuan.

Other important specifications include 60Hz refresh rate, 0.1ms response speed and 14-bit LUT
This is the thinnest and lightest 4k oled portable monitor in the world.  Hanshi Jingxian developed the portable OLED monitor, it's not only high quality but also affordable compared to other expensive OLED monitors. If you're going to have an OLED monitor, this small OLED monitor can be an appealing option. It's ultra thin, utlra light, ultra HD and ultra vibrant. 
---