Portable Touch Screen Monitor with 15.6 Inch QLED Panel
Description
Stocked in the US and China
This FHD 15.6 inch portable QLED touch screen monitor is ultra-thin and lightweight. It has a Thunderbolt 3 USB Type-C and a mini HDMI port. The space grey monitor with DCI-P3 99.7% color and aluminum enclosure can be the perfect dual-screen for laptops, MacBook, and Mac mini. The monitor supports a capacitive stylus. 
Screen Specification

| | |
| --- | --- |
| Type: QLED, Glossy | Refresh Rate: 60HZ |
| Size: 15.6 inch | Color Gamut: DCI-P3 100% |
| Resolution: 1920*1080 | Color Depth: 10bit(8bit+afrc) |
| Ratio: 16:9 | HDR: HDR 600 |
| PPI: 141 | View Angle: 178° |
| Brightness: 500nit | FreeSync: Yes |
| Contrast: 1000:1 | Touchscreen: Yes |
 Monitor Specification
| | |
| --- | --- |
| HDMI: Mini HDMI | Power: 10-15W |
| mini DP: None | Materials: Aluminum |
| USB Type-C: USB-C*2 | Dimension: 355*216*5*10mm |
| OTG: None | Color: Grey |
| Headphone Jack: Yes | VESA Mount: None |
| Speakers: Yes | Net Weight: 800g |
 Accessories:
Smart Case*1, USB Type-C Thunderbolt cable for Data&Power*1, USB Type-C cable for Power*1, HDMI Cable*1, User Manual*1
Excellent resolution and brightness as well as very lightweight, only one flaw
After researching practically every portable monitor on the market, I decided this one had the best stats and features. I am not disappointed at all! The only flaw this monitor has is that it always boots up at very low brightness levels, not what you left it at last time it was turned off, which is kind of annoying but at least there is a manual button that makes turning it back up very quickly. Overall, excellent monitor.
Epic
This monitor is just epic. I picked it up to use with a few of my devices. It works really well on Linux. I was surprised that the Switch actually switches to Dock mode which is very nice. The screen itself is beautiful. It's the best display I've owned, other than an OLED. The build quality was better than I expected.
If I had to think of one negative it would the cover. It does a great job of protecting the screen but you are limited in angles when using it. That's not a bad thing for me because I didn't plan to use the cover as a way to stand the monitor up but it might be something important to someone else.
Hi Migizi,
Thanks for your sharing the product review and shopping experience which helps a lot for both the customers and us.
QLED panel indeed has the stunning performance.
Have a nice day!
Best,
Benjamin
Unboxing of Intehill 15.6" 1080P QLED Portable Touchscreen Monitor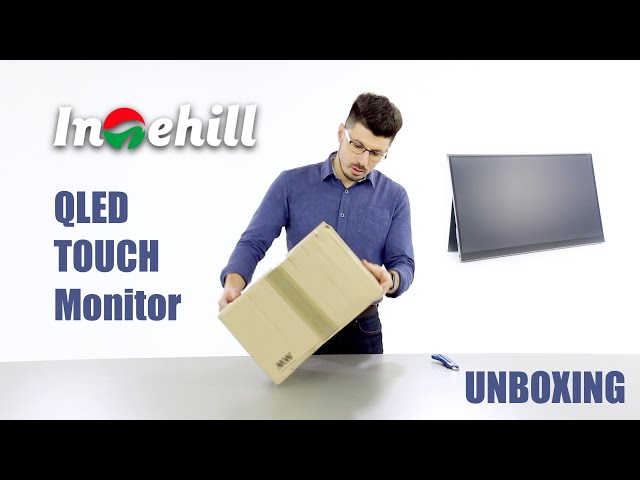 Best monitor ever
This is the best monitor I own. It's colours are rich and vivid, compact and light and it just works. I will be getting another one soon.
We are glad that you like ths monitor. Anyway! Thanks for your positive comment~
Good monitor with great color and brightness.
I like this monitor but couldn't give it 5 stars because it was a pain to get the TouchScreen to work with a Raspberry Pi.
I had to connect everything except power to the monitor, power-up the RPI, then plug power into the monitor to get the Touch Function to work. Otherwise power would feed from the monitor back to the RPI across the USB cable and the touchscreen wouldn't work. I assume this is the PD reverse charging listed on the box. Now it works great and the screen is very responsive.
Thanks for your comment. We're so sorry for the inconvenience you encounter and we will give a feedback to the Factory Tech Team. Once we have a new solution, we will take the initiative to contact you. Thanks again for your approval of the image quality of your products