Everything about Apple M1 Mac
Apple M1 Chip
"M1 is here. Our first chip designed specifically for the Mac, it provides incredible performance, custom technology, and revolutionary energy efficiency. It was designed from the beginning to work with macOS Big Sur, the world's most advanced desktop operating system. With a huge leap in performance per watt, every Mac equipped with M1 will become a completely different level of product. This is not an upgrade, but a breakthrough. It is a breakthrough."- Apple M1 Chip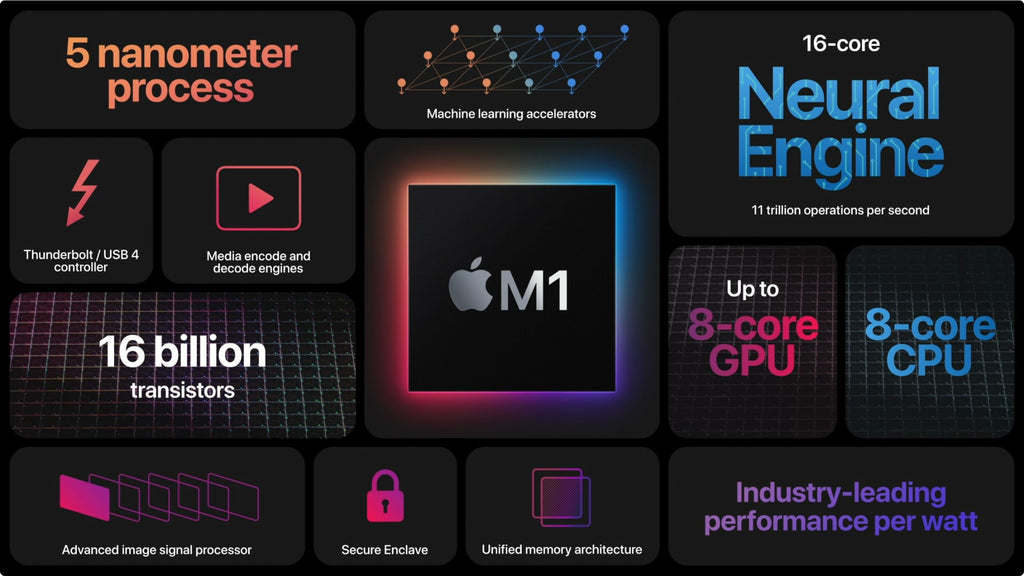 Apple M1 Devices
Apple M1 is the first ARM-based system-on-chip (SoC) designed by Apple as the central processing unit (CPU) of its Macintosh computer series. It is deployed in MacBook Air (M1, 2020), Mac mini (M1, 2020) and MacBook Pro (13-inch, M1, 2020). It is the first personal computer chip to be built with a 5-nanometer process. Apple claims that it has the world's fastest CPU core in "low-power silicon" and the world's best CPU performance per watt.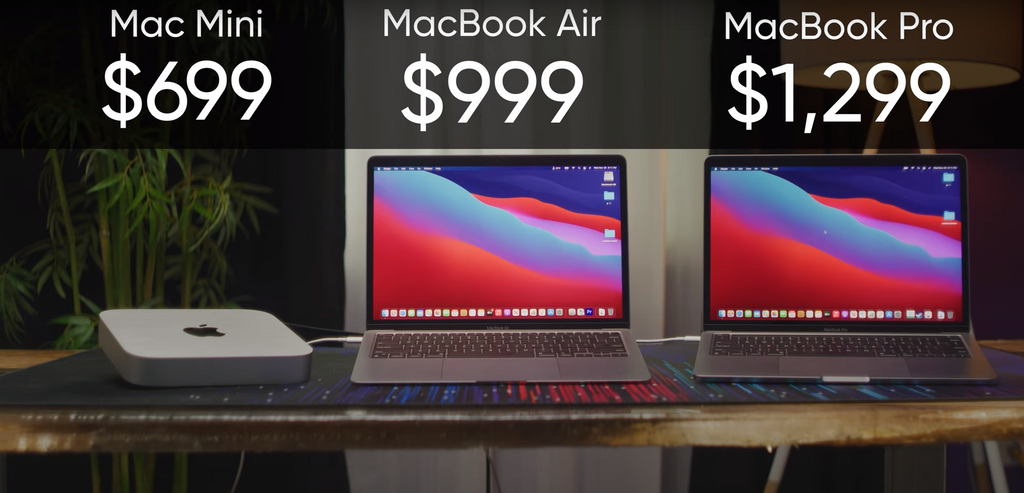 6 Things about M1 Macbook Air/Pro
I'm very glad and excited to receive the first M1 chip Macbook air. After spending a few days setting up Ruby, Python, Homebrew and other applications on my laptop, here are five things I've learned that could be interesting.
1. Quick, fast and quick
I have a late 2019 16-inch MacBook Pro that has a hexa-core Intel i7 CPU and 16GB of DDR4 RAM. Compared to the late 2019 MBP, the M1 chip MacBook Air is faster in every way - when clicking to launch applications, browsing the Internet with Safari and opening large applications like Adobe Photoshop and Xcode.
The most impressive part was when building Xcode projects after cleaning up the build folder. It took 3 minutes and 50 seconds to launch the iOS emulator using MBP, and 2 minutes and 40 seconds to launch the MacBook Air using the M1 chip.
That's about 30% faster! This is even more impressive considering it's a $1,000 fanless MacBook Air.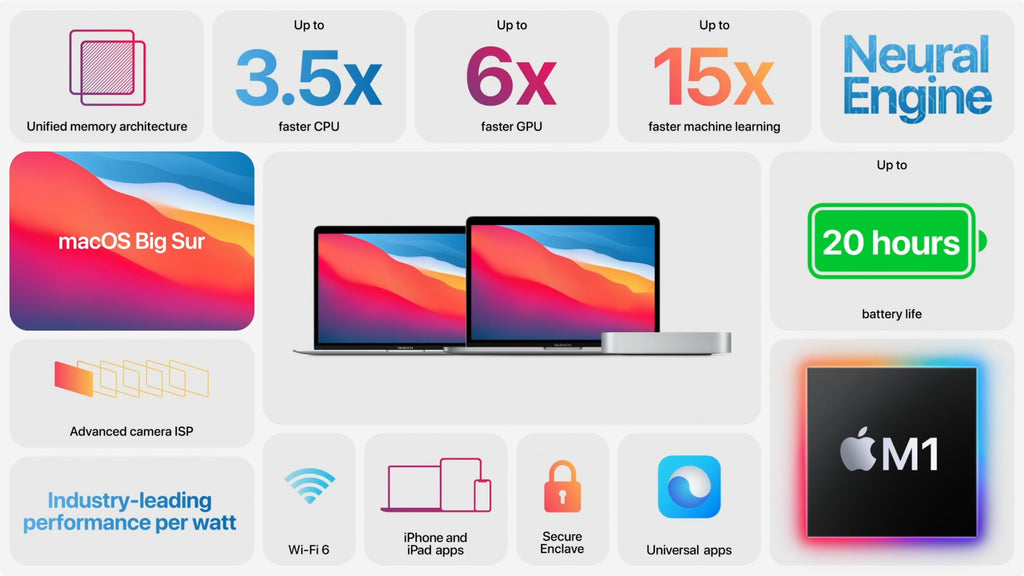 2. Running an external display
Apple says the M1 MacBook Pro / Air can run an external display at 60Hz with up to 6K resolution.For me, I used the CharJen Pro hub to connect two Dell 2K displays on my late 2019 MBP. But now the MacBook Air only supports one external monitor via USB4 or the HDMI port of the CharJen Pro Hub.
If you do need more than one external monitor, there are some workarounds. The Nate P managed to support dual displays on the M1 MacBook Pro by using the DisplayLink docking station, which uses its own software graphics card to drive the display. Ruslan Tulupov managed to support six external displays on the M1 Mac mini and five on the MacBook Air and Pro using DisplayPort adapters and DisplayLink software.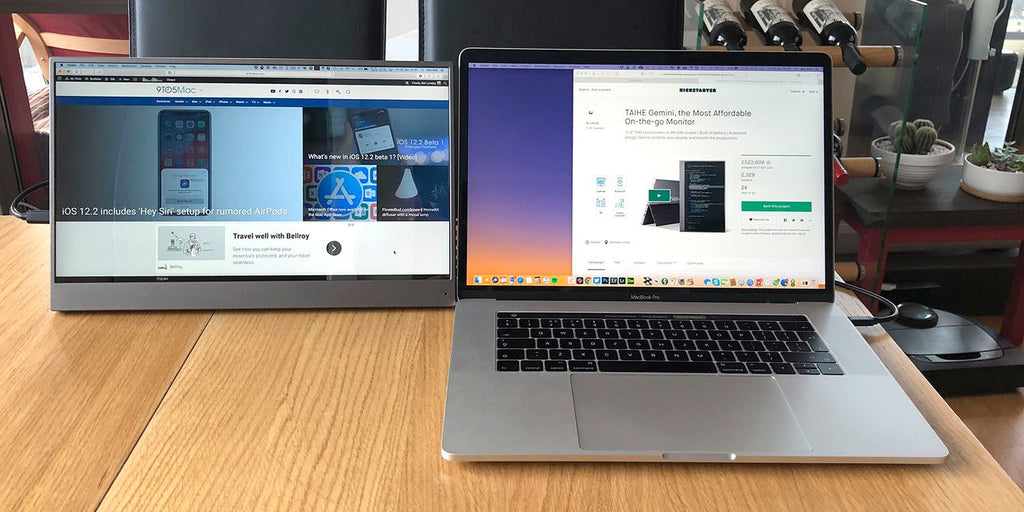 3. Quiet
After a hard day of running Xcode, building projects, and browsing the Internet, the M1 chip MacBook Air is still cool-not even warm! Best of all, it's super quiet because it has no fan!
In contrast, the late 2019 MBP makes a lot of fan noise when building Xcode projects and becomes very enthusiastic as I finish my daily work.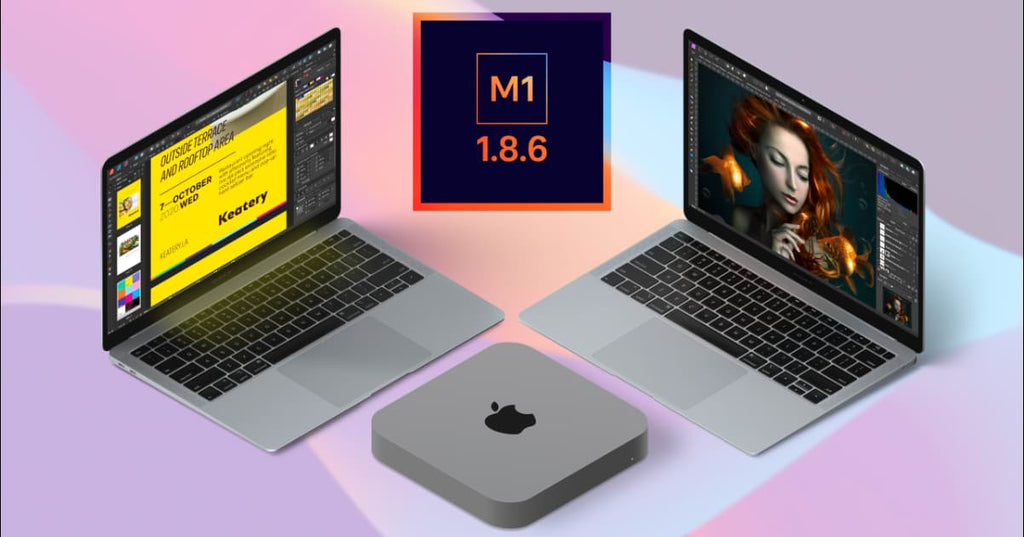 4. Battery Life
We all knew when the M1 MacBook was released that battery life might be significantly improved due to Apple's design efficiency, but I was impressed with the excellent battery life on both machines.
The MacBook Air with up to 15 hours of wireless networking and 18 hours of movie playback is impressive. Of course, in the real world, no one uses "wireless" for 15 hours, nor "movie playback" for 18 hours. Depending on your needs, computer use may be incredible, and there is no landline number for everyone. However, I can attest to the fact that the battery life of these MacBooks is so long that it's hard to believe.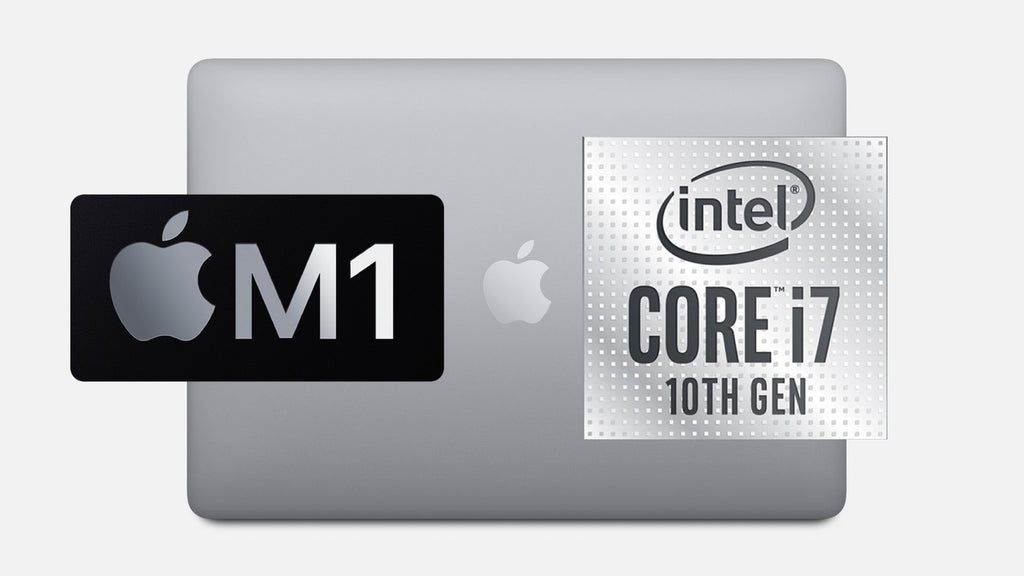 5. Wi-Fi 6
The MacBook Pro is the first Apple desktop computer to have Wi-Fi 6 compatibility (also known as 802.11ax). The theoretical throughput of Wi-Fi 6 is higher than its predecessor 802.11ac (which traces back to WiFi). iPhone 12 has Wi-Fi 6, so I was able to connect to it as a hotspot to verify 802.11ax connectivity.
In addition to top speed, Wi-Fi 6 involves technologies such as better management of network capacity and congestion through upgraded MU-MIMO, and the implementation of orthogonal frequency division multiple access. It will take a few years for the true benefits of Wi-Fi 6 to be fully realized in the consumer space, but you have to start somewhere.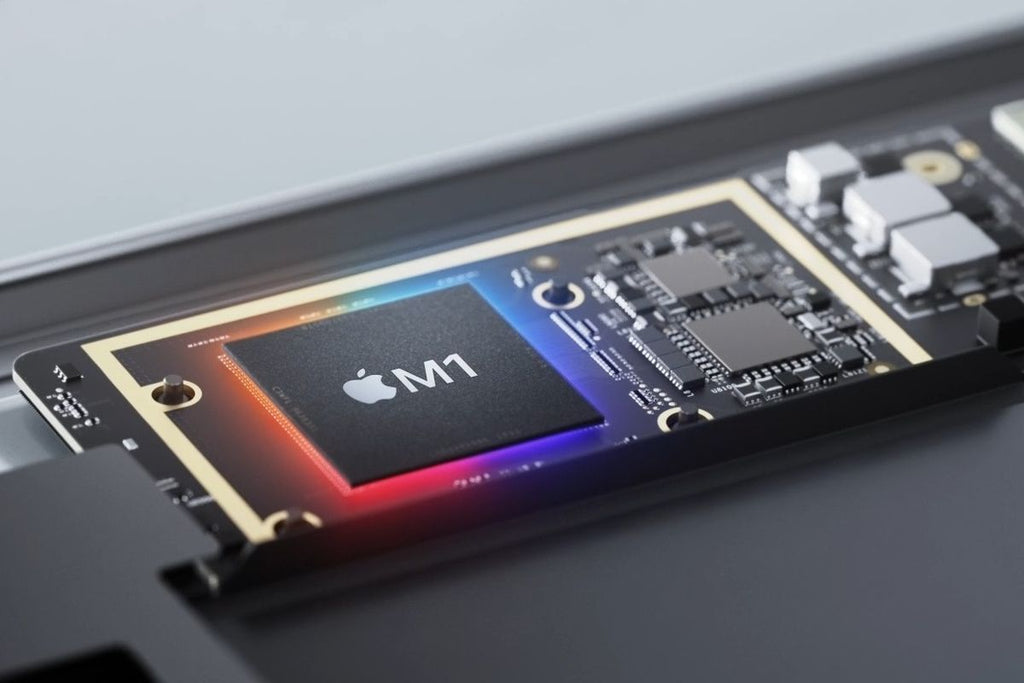 6. Unified Memory
With these new Macs, Apple has placed the RAM right on the M1 chip, meaning that machines like the Mac mini, which once had user-replaceable RAM, no longer benefit from this feature. While this is unfortunate for those who wish to add their own RAM after purchase, the benefit of this unified architecture means faster memory access and direct access to the entire memory pool from the CPU and GPU, Neural Engine, etc. The MacBook Air can be configured with up to 16GB of RAM.
If I were using an Intel-based MacBook Air, I wouldn't even consider using a machine with so little RAM to handle my daily creative workflow, but Apple's unified memory implementation doesn't offer a 1:1 comparison to typical RAM. Configuration.
Basic day-to-day use is relatively unaffected by the amount of RAM (or lack thereof). The MacBook Air has only 8GB of RAM, even when running many applications simultaneously, with twelve Safari windows, and even when switched to an SSD.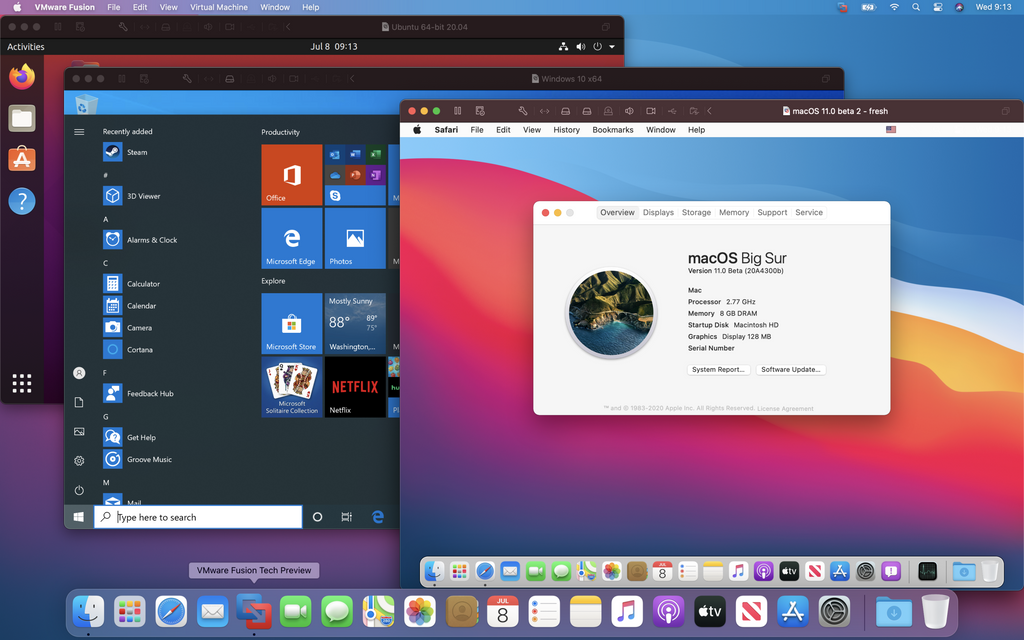 There are few negative opinions about these MacBooks. Apple has adopted a design like the MacBook Air, which was more or less perfected in the early 2020 update, making it 10x more powerful. That's not an exaggeration. These M1-powered MacBooks have made huge improvements in performance and battery life, with little to no negative burden. I can't see myself wanting to go back to an Intel-based laptop.
However, anyone who has been following Apple's progress in chip design since the original iPad came out in 2010 will not be surprised. Apple has been auditioning its chip design capabilities for years, and we've all been testing them more or less for the past decade. This is not some unproven technology (no pun intended) that Apple has miraculously created out of thin air. What is surprising, however, is how well universal applications work, and how well applications translated under Rosetta 2 work.
As an end user, you don't even know what the difference is when you power on these machines and start using them. What you do know is that your computer wakes up immediately from sleep, your favorite applications work, and the battery life seems to be much better than you remember from your last MacBook. That, folks, is the biggest sign of the success of Apple's new machines.
While these aren't perfect machines, what's most exciting about the M1's debut is the tremendous potential of the Apple chips on the Mac. If it's good enough from the start, what will desktop computing look like a few years from now? Exciting times indeed!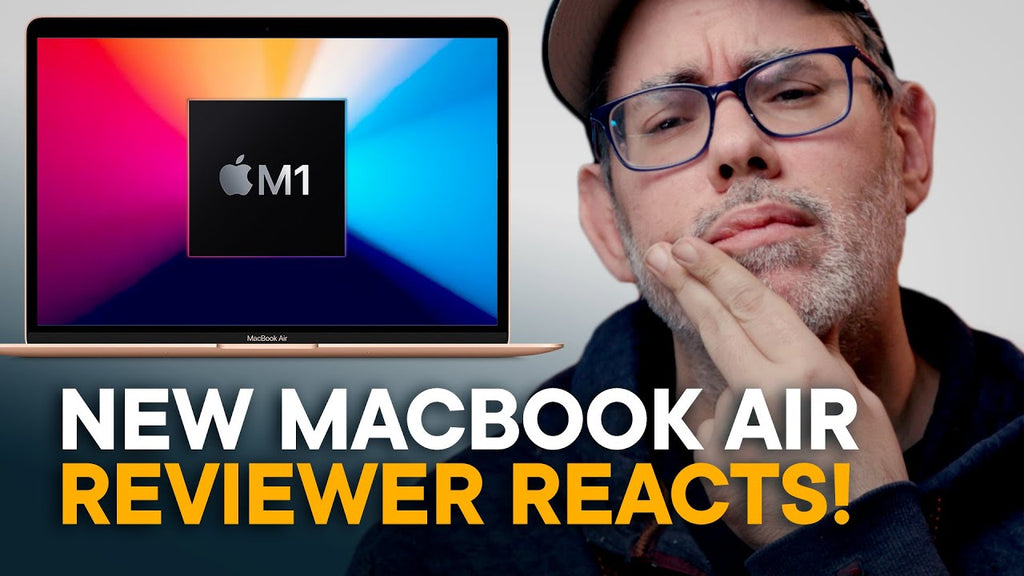 What do you think? Give us your thoughts in the comments below.
---