3 Important Data about the Monitor You may Ignore
You will see the differences when we put these monitors together. There're 3 data you must consider but the seller may hide before buying a monitor- Color Gamut, Brightness and Color Depth.
These images shows 4 15.6" monitors all in brightness 100 displaying the same video. Which one do you like the best?One you're using a better monitor with good color performance, you can't get back to the worse one.

upleft, 4K touchscreen Portable Monitor
Color Gamut- Adobe RGB 100%, Brightness- 450nit, Color Depth- 10bit
upright, 1080P QLED Portable Monitor
Color Gamut- DCI P3 99.7%, Brightness- 500nit, Color Depth- 10bit
downleft, 1080P 15.6" monitor
Color Gamut- NSTC 45%, Brightness- 250nit, Color Depth- 6bit
downright, 1080P 15.6" monitor
Color Gamut- NSTC 72%, Brightness- 350nit, Color Depth- 8bit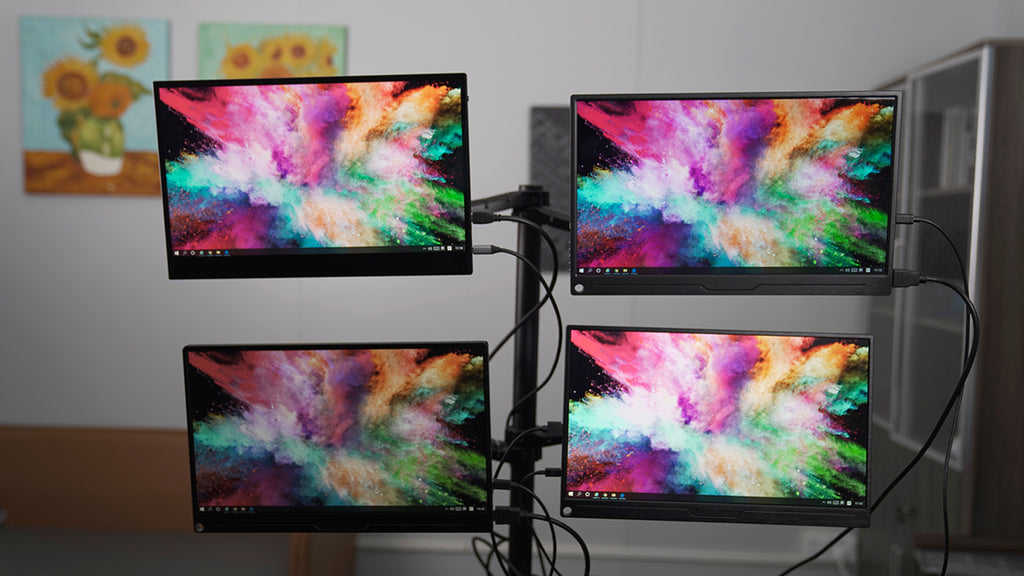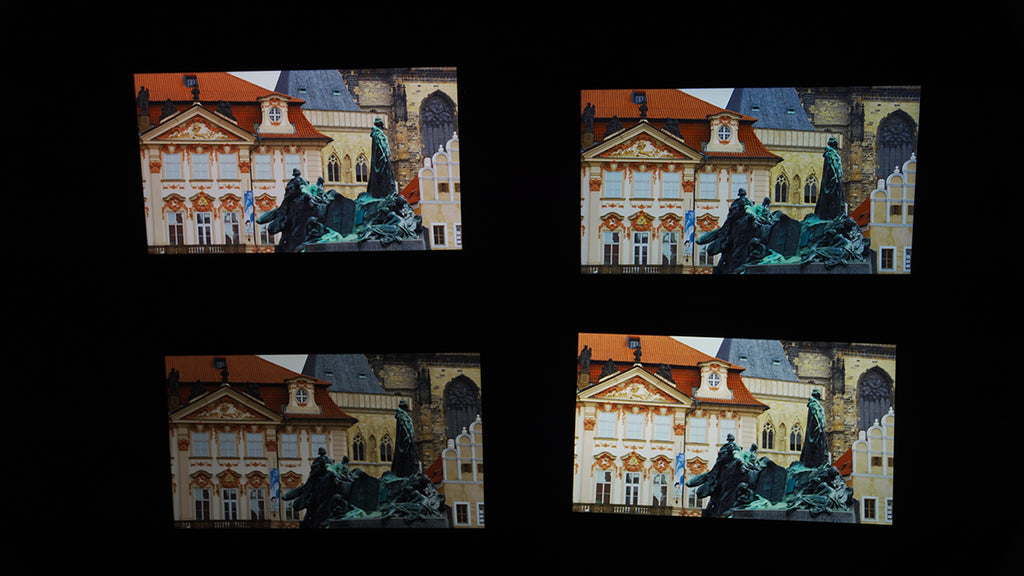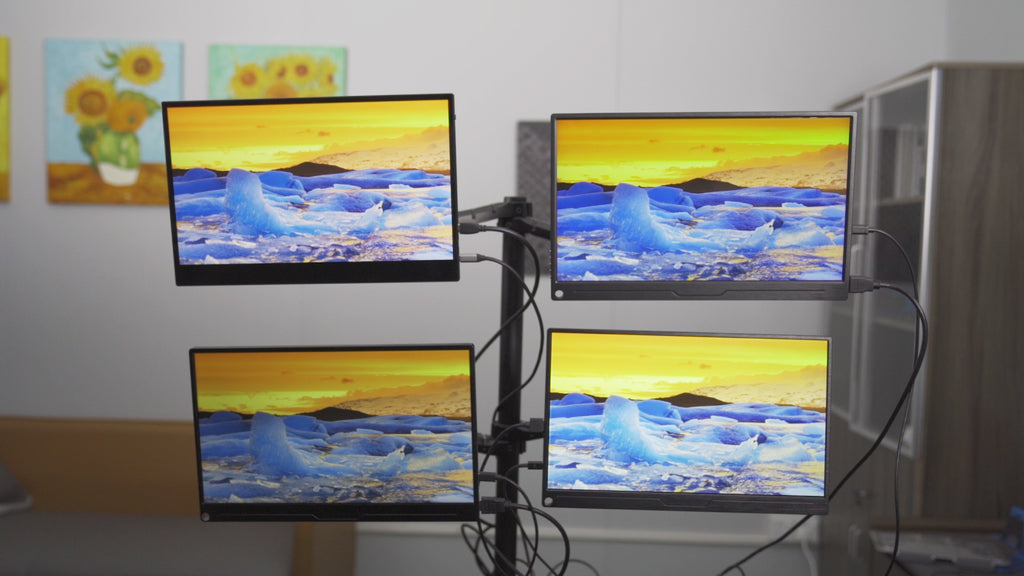 ---