Currently, almost all Android smartphones can use the USB OTG feature. However, older phones lack this feature. To unlock the OTG feature, you will have to root and install a custom ROM on your Android device to get OTG compatibility.
USB On-The-Go (OTG) is certainly one of the exciting features of Andriod devices. USB OTG compatible devices (almost every android smartphone) can act as a controller or host for other USB devices. OTG adapters are usually used on smartphones with SD cards and other card readers. But is there a way to use OTG adapters in an unusual way? We will explore 10 things about OTG.


#1 OTG Introduction
USB On-The-Go (USB OTG or OTG) is a specification first used in late 2001 that allows USB devices such as tablets or smartphones to act as hosts and allows other USB devices (such as USB flash drives, digital devices) cameras, mice or keyboards to be connected to them. The use of USB OTG allows those devices to switch back and forth between the roles of host and device. A cell phone can read from removable media as a host device, but present itself as a USB mass storage device when connected to a host computer.
USB OTG introduces the concept of devices that play the role of both master and slave - whenever two USB devices are connected and one of them is a USB OTG device, they establish a communication link. The device controlling the link is called the master or host, while the other device is called the slave or peripheral.
USB OTG defines two roles for the device: the OTG A device and the OTG B device, specifying which side powers the link and which side is initially the host. The OTG A device is the power device, while the OTG B device is the power device. In the default link configuration, device A acts as the USB host, while device B acts as the USB peripheral. Host and peripheral device modes can be exchanged later by using the Host Negotiation Protocol (HNP).
The initial role of each device is defined by which mini-plug the user plugs into its socket.


#2 OTG Accessories
There're several kinds of USB OTG adapters or cables, such as Micro USB to USB, USB Type C to USB, Micro USB to USB C etc. You can choose the situable OTG cables based on your requirement.
#3 
OTG Connects Mouse & Keyboard
Other cool features you can add to your smartphone are the use of a USB mouse or USB keyboard. For many people, typing on a touch screen may not be a viable option. Simply use an OTG adapter to connect a USB keyboard to your phone and enjoy working.
Likewise, use a USB mouse to navigate your smartphone and improve your daily productivity.
#4 
OTG Connects Camera
Copying images from a digital camera or DSLR is indeed a tedious task. You have to connect your camera and phone to your computer and then perform a copy and paste job. You can use an OTG cable to connect your camera directly to your smartphone.
#5 
OTG Connects Microphone
Most digital cameras come with a built-in microphone, but it is still difficult to get quality sound. You can use your smartphone's microphone to record audio clips on Windows or Mac. You can connect your phone via OTG and use the phone's microphone to record audio via PC software.
On the other hand, you can also use an OTG adapter to connect a professional USB microphone to your smartphone.
#6 
OTG  Charges Another Phone
Believe it or not, you can actually use the OTG cable to transfer battery power from one smartphone to another. Simply connect two phones - one with an OTG dongle and the other with a power cable. The smartphone connected via the power cable will go into charging mode, and the phone connected via the OTG dongle will become powered.


#7 
OTG Connects Game Controller
Smartphone gaming is really fun, although many people prefer game consoles/controllers because they offer better control and functionality. There are gaming controllers on the market that you can connect to your smartphone and take your phone's gaming capabilities to the next level.


#8 OTG USB Storage Disk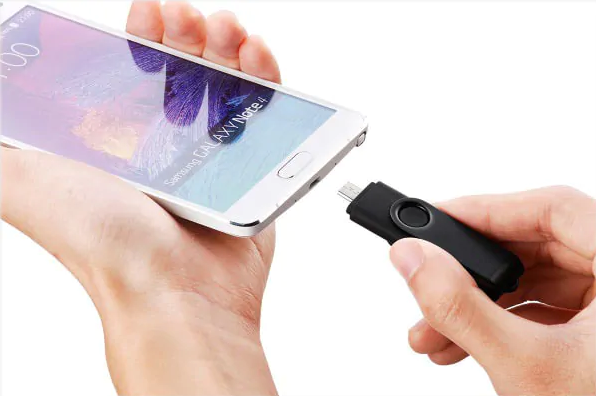 Super fast USB 3.0 transfer speeds: This 128GB USB C-type flash drive offers decent read and write speeds. Read speed: 75-85MB / S; Write speed: 20-30MB / S. With fast transfer from computer to zip drive, it helps you transfer data between your phone and computer conveniently.
Dual USB-A 3.0 and Type C flash drive: The USB C drive comes with two ports for easy expansion of your phone storage space. It has a fast USB 3.0 and USB C connector on the end. This makes it compatible with all smartphones and C-port devices.
Plug and play and easy to use: It requires no apps, it's as simple as plugging it in and using it. You can use this USB c flash drive to watch movies on your phone and easily transfer photos, files and data between Type-c phones, tablets and computers.
Convenient phone protection case: The extended connector allows you to go over the phone case without removing the case.
#9 OTG Connects Fan, LED & Selfie Stick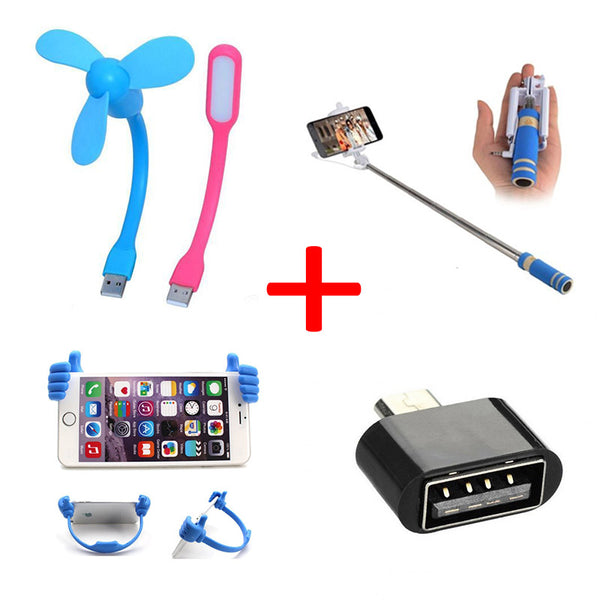 USB accessories (such as LED lights, portable fans, etc.) work with smartphones when connected via OTG. Original equipment manufacturers (OEMs) such as Xiaomi offer a wide range of accessories that can be used with smartphones.

#10 OTG Questions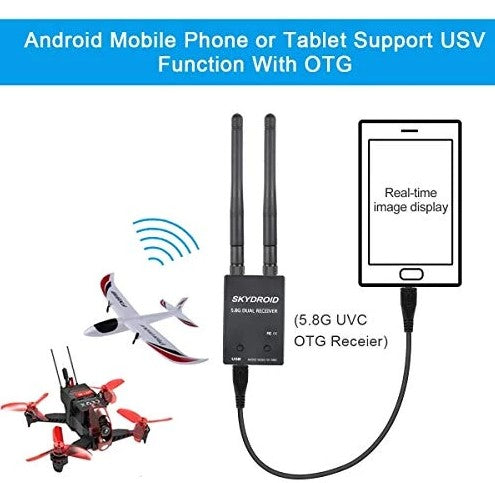 What is the meaning of OTG?
How can I use OTG on my phone?
Where is OTG in settings?
How do I know if my phone supports OTG?
What is the difference between USB and OTG?
Are all OTG cables the same?
Can I use OTG cable for charging?
Why OTG is not working on my phone?
Can I use OTG on Iphone?
How do I enable USB host mode on Android?
How can I use OTG and charge at the same time?
How do I enable USB host mode on Android?
How can I use OTG and charge at the same time?
Can OTG connect to TV?
How do I enable OTG mode?

These are the best uses for the OTG functions you can perform on your Android smartphone. Please let us know if these methods are helpful in your daily life. Also, mention lesser-known uses of OTG in the comments section that we may have missed in this article.

---