Steam Deck Dock and Perform as Mobile Workstation
SteamDeck can meet the needs of handhelds and gaming consoles markets, and even office laptop's. So the public has so many questions about it. There are some special pain points I saw from the "Long queue'': Steam Deck Dock and how will it perform as a mobile workstation?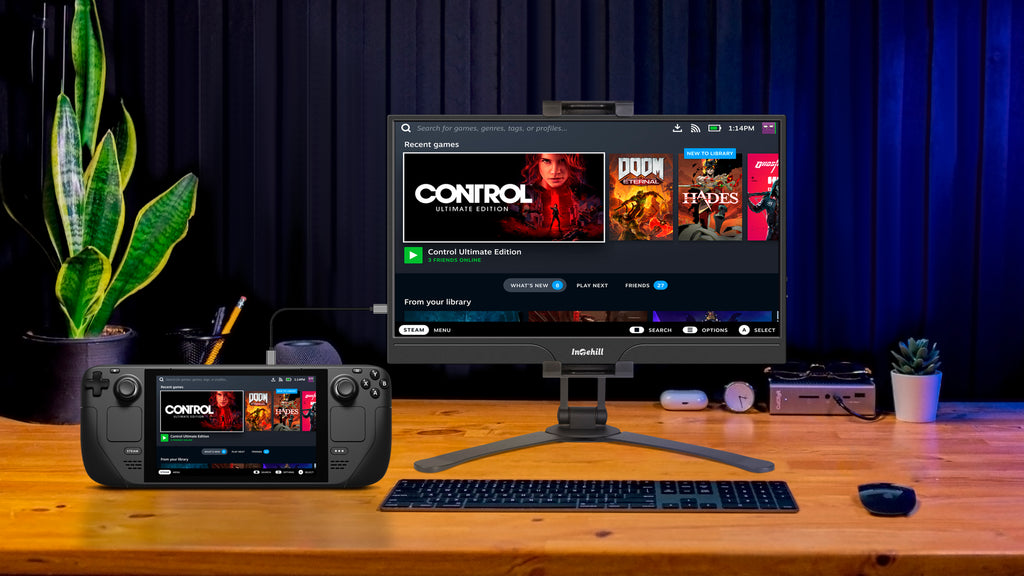 As we got the analysis data with the Answerthepublic tool plus the articles we searched on Google, we can roughly divide them into two categories.
One is based on the purchase purpose, some authors wrote some basic information, such as Steam Deck Pre-order, Steam Deck Price and Steam Deck Specs, etc.
The other is more in-depth reviews about game compatibility performance and evaluation comparisons, such as running various games & comparing the 64G eMMC Steam Deck with 512 NVMe version in loading games and boot speed, etc.
But here we would like to combine it with our product to provide a solution for steam deck dock and mobile workstation.
Steam Deck Dock
(Fake or Real? Portable Choice)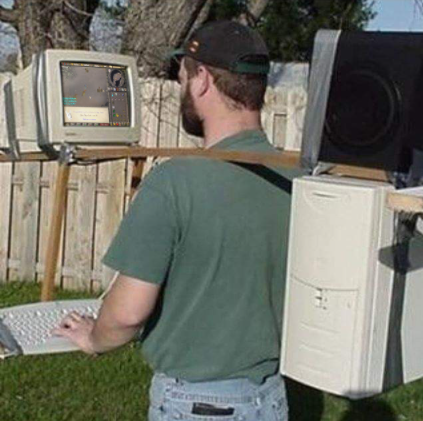 Steam Deck is a PC and you can dock it if you want.
For hardware part, it is equipped with Bluetooth 5.0 & Dual-band WI-FI for connectivity and Valve has an official dock for sale (Sold Separately). It gets 1 x USB-A 3.1 Port, 2 x USB-A 2.0 Ports, Ethernet, DisplayPort 1.4, HDMI 2.0 and the USB-C power port.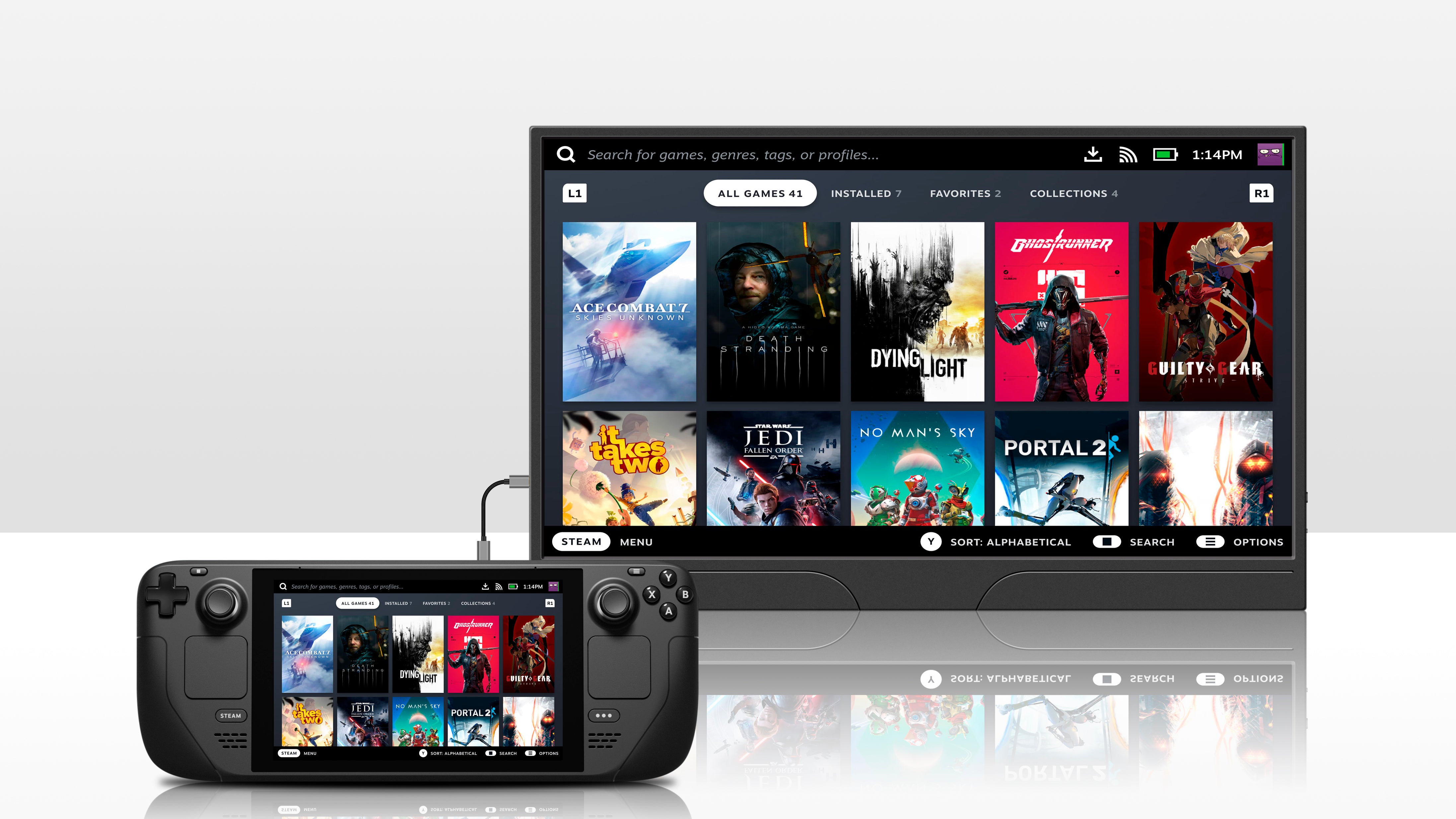 For software part, It uses Valve's Steam OS which is based on Linux. There is no doubt that  Valve and relative game workers put so much effort on this OS, compatibilities, verifications etc. However, you have the freedom to install Windows on it for your personal purposes, such as using a Windows only APP or you just want to use the familiar system for light work things.
Perform as a Workstation?
First, absolutely It can work as a mobile workstation with a portable screen. You can enjoy quick work on the go, writing, browsing the internet, watching videos & listening to music on the go. And it is a gaming device which helps you relax thus to work better, does it? 
Second, for the people who are familiar with Linus (like the developer), steam deck will make a big change to the market. 
Yes, for $399- steam deck with such a powerful ability of running AAA games, it is appealing to both the people who have not updated or bought a workstation for light offical work and the people who own an expensive gaming laptop but want a handheld PC. Steam Deck has many advantages over a $500 laptop.
But one thing about installing Windows in Steam Deck. A Youtuber shared his own opinion: 'I believe dual booting Windows on the Steam Deck is a grave mistake.'
Reasons:
Touch screen control & UI is not friendly 
Disk Usage
Power Budget
Lack Proton 
So on 
A friend just commented 'I will feel so unrespectful to just wipe it off and slam a Windows 11 on it.Since they put so much effort on this OS, compatibilitie ... '
I do not consider this as a problem. Because for the people who will install Windows on Steam Deck, I think most of them will dock it -'steam deck dock' and they just want to use some 'Windows -only or friendly' Apps rather than AAA games.  
What do you think of it and will you buy it for some light work as a mobile workstation?
 ('Imagine' replacing the SFFPC with Steam Deck)
 Recommendations for Steam Deck Dock:
15.6" 1080P QLED Monitor - Free Shipping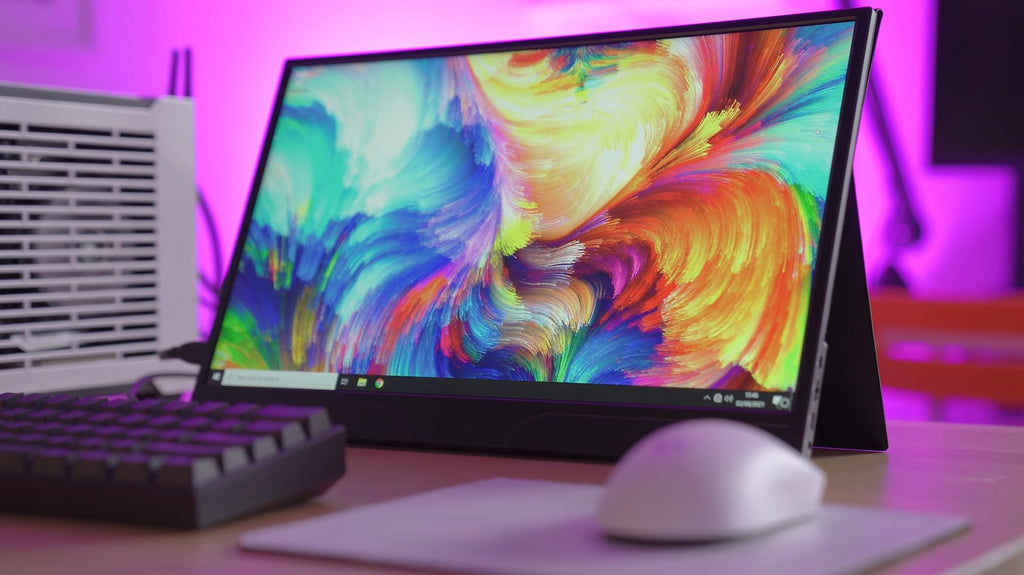 ---